You want to talk to people who have passion for what they do?  Do you want to have engaging conversations in a fun environment?
Go to a car show. Seriously.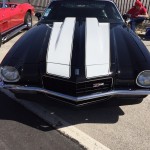 Recently we attended the Good Guys Lonestar Nationals at Texas Motor Speedway. A sunny, warm Sunday with owners and drivers of Camaros, Mustangs, Corvettes, pickups and race cars. Mostly guys of all ages, but a fair number of women.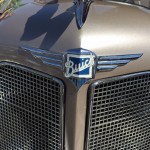 Our mission was to promote another classic car show. As we started conversations, we got to hear history of the specific car, the make and other cars the owner possessed–or lusted after. In short, we had a real, fun, engaging conversation with a real, live person.
That's the key: find passionate people in their comfortable environment and speak their language.
And get to check out some fine iron in the meantime.
Relentless