After months of preparation and processing, the day was finally here.  While many kids were at the State Fair of Texas, 31 GISD students were out in the workplace for a busy Friday.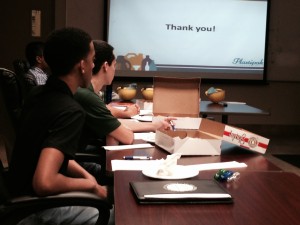 After Matching Day, the students were directed by the employers where to report, when and what the criteria for the day were to be. (dress code, report times, length of the day). They would be either paired with a professional for the day or go through a rotation of departments to give them an idea of the breadth and width of the workings of company.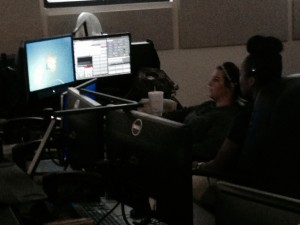 For many of the students, this was their first exposure to a working business and exposure to companies who, up until now, had been the names on the sides of buildings in their hometown of Garland, Texas. It was also a chance for them to experience what it would be like to, for example, work a 911 center for the police department or talk with a designer at a major apparel company or spend time with an engineer at an electronics manufacturer.
For the employers, it was a chance to see the "product" of the local school district first hand.  Whether these young people were going to go off to college and come back or go right into their workforce, the companies were able to interact with the young people and understand what it would take to shape their next generation of workers.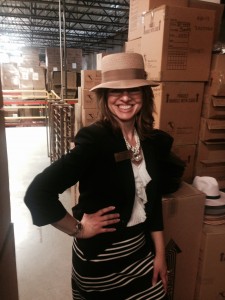 Tracy Glick, one of the team of instructors, and I visited sites throughout the day to see these actions firsthand.  At Milano Hats, HR Manager Kathy Perez, put together a day of rotations between departments in this manufacturer of haberdashery that features brands like Larry Mahan, Justin and Biltmore.
"They (the students) really seemed to enjoy the whole tour," Ms. Perez said. "But their time with our designer really got their attention."
This scene was repeated again and again at Plastipak Packaging, KraftHeinz Foods, the City of Garland, Garrett Metal Detectors and GISD.
The City was particularly welcoming and paid a lot of attention to detail with the students.  At a luncheon honoring the students, City Manager, Bryan Bradford, said he wished he would've had an opportunity like this when he was in high school.  He said it would've really opened his eyes to the career is now in much sooner.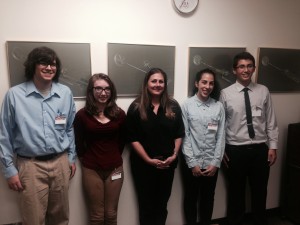 Garrett Metal Detectors' HR Director, Brandi Williams, was very impressed with the students.
"I'm ready to do this again next year," she said.
At the end of the day, nearly 30 students were exposed to fie major employers in the city offering some unforgettable experiences.  According to Ms. Glick, some are still talking about it weeks later.
"One of my students," she said," is wearing her Garrett shirt to school and can't stop talking about her experience."
After months of preparation, study, recruiting and matchmaking, the implementation finally took place.  Now more work began with thank you notes, a survey and follow up.  The plan is to do this with more students from more high schools and with more employers.
Relentless