I grew up watching a lot of television.  Variety shows, sitcoms, game shows and talk shows.  The talk shows from Phil Donahue to Merv Griffin to Mike Douglas to David Frost all captured my imagination and viewing time.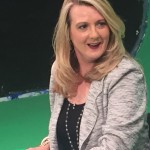 Little did I realize that one day I would be able to say I helped promote an Internet TV star.  Kind of a dream come true for this TV-watching kid from Tucson. All those hours of TV watching finally paid off!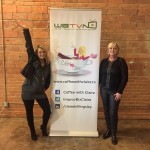 Working with Claire Billingsley and the "Coffee With Claire" team at the WBTVN (that's the Women's Broadcast Television Network) has been equal parts fun and an education.  Plus it has been a tremendous networking opportunity.  We tape seven shows in a one-day session quarterly and then promote the programs as they "air" (now there is an archaic term given that this show is released via a website) weekly.
While Claire chooses the guests, writes the scripts and provides the talent, I've been able to collaborate with her to keep her website(s) and social media channels up to date. At this point I should mention that Claire writes one heck of a script and keeps on message as well as anyone I've ever worked with.
What do I get out of this from a business standpoint?  Let's make a list:
Helping a client define her brand.  Claire focuses on three areas: education, business and health.
Keep active in social media and become more proficient in the medium.
Have the opportunity to network with a broad range of professionals in the areas of health, education and business in North Texas and beyond.
Maintain visibility in the business community in the region.
Get to work with talented and connected people on an almost daily basis.
Expand my network of collaborators (Claire and Jayne Rios, to name two).
Keep my writing and creative skills sharp.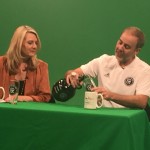 This is an opportunity to learn as well as earn.  I have learned so much from Claire and her guests (my Dallas friends will recognize brewer/attorney Michael Peticolas, chef Sandra Lewis and business maven Susan Hamilton, among others) and also learned about myself along the way.
And, of course, here is the shameless plug: tune in at 9am Central Time on Friday mornings for the initial airings of "Coffee With Claire."  Gee I feel my inner Don Pardo coming out!
Relentless