A few days ago I passed another work life milestone: being my own boss continuously for a year.  While it wasn't my choice a year ago, it has actually worked out.
Thanks to a number of people, including those I no longer share an office with.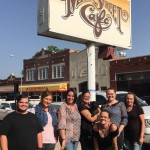 As is said, "things happen for a reason," this certainly did.  Long ago I became a believer that life comes to us in episodes. This latest episode (or series, as it seems) set me up to really understand those small businesses that I had been meeting and trying to persuade to join those chambers of commerce.  The best way to learn about small business, I am here to tell you, is to work in one.
So, I have.  My own. And providing services to other small businesses. And I think I'm better at advising those clients of mine than former bankers and career chamber executives ever were or are.
In my travels this past year I've met and worked with:
A boiler company started on a kitchen table and that now commands 40% of their industry's worldwide market.
Several non-profits run by founders who struggle just as a small business owners would.
A former educator who has become an internet TV star.
Someone who decided that loving and caring for other people's pets was more fulfilling than working in a traditional office.
The son of a business founder who has had to reinvent his family business.
A major healthcare services company who needed to learn to talk with their own people.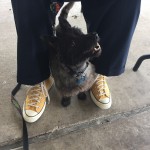 If this sounds like a cross section of American business and life, it is.  People working hard to make a living and a difference looking toward another small business person and asking for help and support.  While, at times, it has been hard to put the dollars together to make the ends meet, the reward of being on my own and actually fulfilling the mission of what I was trying to do in the chambers is very gratifying.  I've met and work with people of great character and substance.  They are what make up this great country and economy.
Interestingly enough, I found all of these people (now clients) through networking:
Introductions from business partners.
Conversations with fellow runners.
A former coworker.
Walking through the neighborhood.
At a business association luncheon.
See? It works.  Spend time talking with people about them.  Learn about people around you.  Show an interest in someone other than yourself.  Be gracious.  Be kind.  Be humble.  Have patience.  Be persistant.  And, most of all, remember, it's not about you.
Here's to another year.
Relentless