In the fall before the initial Big D BBQ Battle (even before it had its name), I was introduced by a friend in the non-profit segment to the development director of the North Texas Food Bank.  Little did I realize at the time how important that introduction would become in the formulation of the mission and creation of the BBQ.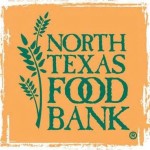 When I first met Sandra Lewis it was over a beer in an East Dallas tap room.  Our mutual friend, Jane Costello of the Salvation Army, suggested we meet because she thought we had a lot in common as networkers.  And, well, Jane is always in to connecting people.
A few minutes into the conversation, we started talking about the Dallas Midtown project and this event we were creating for the following spring.  Sandra's first reaction was that Midtown needed as sustainable garden.  Then, as we talked, it became clear, that the food bank needed to be tied to the BBQ.
What if, I said, we fed people charitably as well as literally? I mean, we would be dishing out brisket, ribs, beans and beer to guests.  Why not have them (or the event itself) give to the Food Bank?  I like it, she replied.  And we were on our way.
At a meeting back at the Chamber, Bruce Bradford, our CEO, was on board.  A community guy himself, he knew the value of a beneficiary partner.  And while we couldn't commit a specific dollar amount or percentage, we could commit something in terms of dollars.  But much more in sharing our brand.  Co-branding, as it ended up becoming.
One more thing, Geoeffery Williams, my event co-producer chimed in: we will have "heartstrings."  That is, we have an emotional cause that has a real impact on the community.  Tying the event to the Food Bank couldn't help but be a positive, he added.  And I really had to listen to Geoeffery: he was a veteran of the American Heart Association and the Boy Scouts of America, two great fund-raising, cause-driven organizations.
This put into motion a series of events, culminating in a Christmas Eve meeting with officers of the North Texas Food Bank.  We all agreed that we would partner, sharing brand and resources to promote the NTFB cause and mission while also promoting the Chamber and the BBQ.
As the event grew closer we saw a snowball effect: their social media manager followed us, used our hashtags and retweeted our information.  Same with Facebook posts.  As we gathered partners, from a brewing company to a band to cooking teams and sponsors, the conversation on the social media grew louder.  We definitely were plucking heartstrings.
There were a number of bonus opportunities that came about from just being partnered.  The NTFB chef came and competed, their managers spoke to the crowd, their banners. and trucks were everywhere. One team, the Dallas Police Department, even invented a way to generate income for the NTFB at the event.  And people even dropped by their cooking space to give cash and food.
While the ultimate dollar amount wasn't huge, we did build a joint brand associated with this event that will work for years to come.
Relentless